Announcement PA System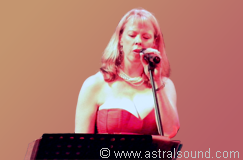 Our 600W Announcement PA System is designed for public speaking or announcement in small to medium-sized auditoriums (up to about 250 people) where speakers may find it difficult to reach all areas of the room unamplified. It is also suitable for dance instructors or other indoor group activity leaders (where the optional headset radio microphone is ideal for hands-free speech).
With a CD player and additional inputs for other sound sources it can also be used for background music or dance tracks, or double as a music system where high-powered bass loudspeakers are not required.
Hire Cost
• From £150.00 + VAT per day, including delivery1.
Suitable For
• Small to medium-sized auditoriums (up to about 250 people);
• Outdoor events up to about 1,500 square metres.
Features
• High intelligibility and clarity;
• Professional true-diversity radio microphone(s), with high immunity to dropout and and feedback;
• Hand-held or hands-free options;
• Installation and configuration by an experienced audio professional;
• Outdoor range greater than 50 metres.
Applications
• Indoor or outdoor public events (e.g. award ceremonies, indoor shows, fetes, sports days);
• Private celebrations (e.g. weddings, funerals, anniversaries or parties);
• Presentations (e.g. dance instruction, horse shows, dog shows, cookery demonstrations);
• Background or party music at moderate volume.
System Details
As well as all necessary power, microphone & loudspeaker cables, the Announcement System includes:
A Radio Microphone
Sennheiser evolution 100 Series (with a choice of handset, headset, or lapel microphone). These true diversity microphones are highly immune to dropout, interference and feedback: your audience will only hear what they are meant to hear.
A CD/MP3 player
The Denon DN-C615 is simple to use, but has advanced features if you need them.
A Mixer
The Allen & Heath WZ3 12:2 is an excellent professional-standard small-frame mixer, with 8 mono + 2 stereo channels.
Although it is easy to use as a basic level-control, all the channel facilities of a full-blown concert desk are there if you need them.
A system controller
We set the dbx DriveRack PA controller to ensure the system delivers optimum performance. With automatic feedback suppression filters, it will keep your event free of the howls and squeals common to less professional equipment.
An amplifier
The QSC PLX1804 produces 2 x 550 Watts with the loudspeakers supplied: enough power to ensure everything can be heard clearly without distortion.
Two full-range loudspeakers
The Martin Audio Blackline F10 is all you could ask for in intelligibility, clarity, projection, or naturalness. Try these and you'll wonder why people use anything else.
The speakers are supplied with a pair of Proel SPSK300 air-cushioned stands.
We can supply additional radio microphones, as well as a range of audio-visual equipment (DVD players, projector screens, recording equipment, etc.) for use with this system. Please call us if you would like to discuss your requirements.
1. Delivery, set-up, take-down & collection are included without extra charge anywhere within a 15 mile radius of Stroud. Extra delivery charges may apply over greater distances (see our prices page for details).
PA Hire - Sales & Services - PA Basics - About Us - Contact - Site Map - Web Terms