Conference PA System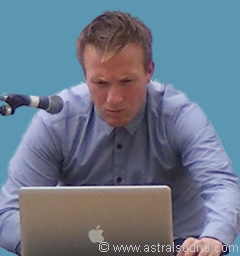 Our Conference System is designed for public speaking or announcements in medium-sized auditoriums (up to about 800 people) where speakers may find it difficult to reach all areas of the room unamplified.
Our d&b audiotechnik E12 loudspeakers couple even dispersion with a benchmark standard of clarity, ensuring the highest available degree of intelligibility. Stands and mounting frames allow for adjustment in both horizontal and vertical planes, which enables our technicians to achieve more consistent levels throughout the audience area. In combination with our Sennheiser Evolution series radio microphones, this system ensures the highest standard of audio presentation.
With a DVD/CD player and additional inputs for other sound sources, the conference system can also be used for audio-visual presentations and background music, or for playback of recorded music at higher output levels where extended low-frequency capability is not needed.
Hire Cost
From £250.00 + VAT (£300.00 including VAT) per day, including delivery1.
Venue Suitability
Medium-sized auditoriums (from around 300 to 800 capacity);
Outdoor arenas with audience areas up to 3,000 square metres.
Features
Pristine clarity and intelligibility;
Professional true-diversity radio microphones, with completely reliable transmission and high feedback rejection;
Hand-held or hands-free options;
Installation and configuration by skilled and experienced technicians.
Applications
Indoor or outdoor public events (conferences, fund-raising or sporting events);
Larger-scale private celebrations (weddings, funerals, anniversaries or parties);
Shows and markets (horse or dog shows, outdoor markets and car boot sales);
Recorded Music at background or higher volume.
System Details
Mixer
The Conference PA System is supplied with an Allen & Heath MixWizard 16:2
The WZ3 16:2 is an excellent 16-channel professional-standard small-frame mixer.
With 100mm faders and four-band EQ with swept mids on every channel, it combines the look, feel and audio quality of a larger console with a compact size and simple layout.
Loudspeaker System
Two d&b audiotechnik E12 loudspeakers
The E12 is one of the best 12″ full-range loudspeakers available, delivering stadium-sized audio from a compact 16 kg enclosure.
The loudspeakers are supplied with d&b Z5352 flying brackets and Z5024 stand adaptors, as well as a pair of K&M 21300 wind-up loudspeaker stands, allowing them to be arrayed for optimum audience-cover and intelligibility.
A d&b audiotechnik D12 amplifier
The D12 combines an advanced fan-cooled high-power amplifier with comprehensive digital signal processing, ensuring that the loudspeakers can be used to their full capacity without loss of clarity.
Input Equipment
Two Sennheiser Radio Microphone Systems
Two Sennheiser evolution 100 Series radio receivers are supplied with any combination of handset, headset, or omnidirectional or cardioid lapel microphones. These true diversity systems are highly immune to dropout, interference and feedback: your audience will hear everything they are meant to hear.
A DVD/CD player
The Denon DN-V100P Allows high-quality playback of audio or video content. It is simple to operate (whether you are using its control panel or the included remote-control), but has comprehensive functions.
We can supply additional radio systems, as well as a range of other audio-visual equipment (DVD players, projector screens, recording equipment, etc.) for use with this system. Please call us if you would like to discuss your requirements.
Delivery, set-up, take-down & collection are included without extra charge anywhere within a 15 mile radius of Stroud, which includes most of Cheltenham and Gloucester and much of the surrounding area. Extra delivery charges may apply over greater distances (see our prices page for details).